Are you ready to kick-start your fitness journey or simply looking for a fun and social way to stay active? Well, parkrun ticks both boxes and more!
parkrun is a free, 5-kilometre walk, jog or run that takes place in locations across the globe. In the UK alone, there are nearly 1,200 events that are delivered by volunteers each weekend. In Ireland, there are over 100.
It's a community-driven event where people of all ages and abilities come together to enjoy running, walking, and volunteering. It promotes fitness, friendship, and a sense of achievement in a supportive and inclusive environment.
If that sounds appealing, check out our top tips on preparing for your first participation.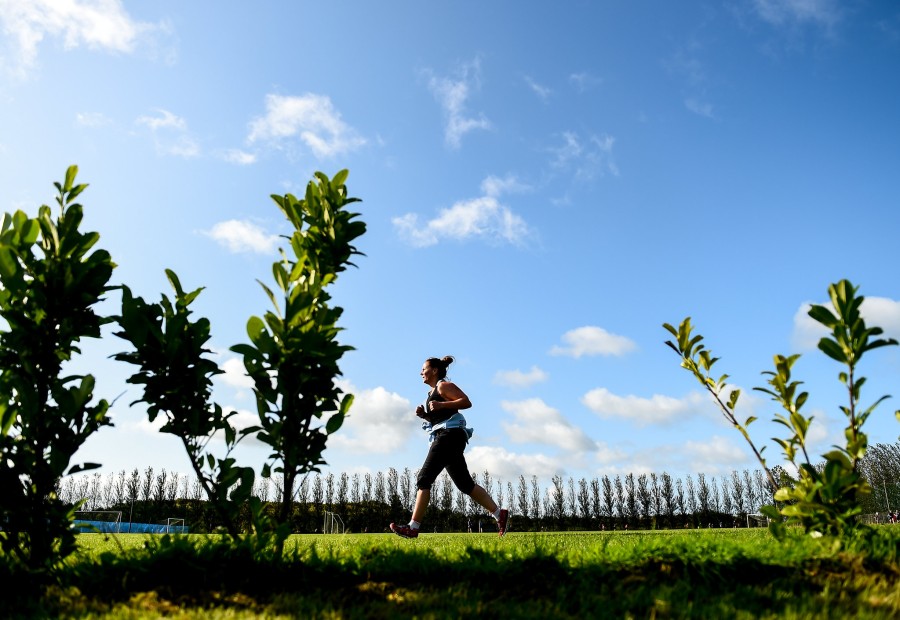 Register
Before you join a parkrun, head over to the official website and register for free. Once registered, you'll receive a personal barcode, which you'll need to print or save on your phone. This barcode is your ticket to receiving a timed result.
Find an event near you
Once your barcode has been issued, you can choose to take part at any parkrun event in the world. To find one near you, head to the event page on the parkrun website and enter your location. 5K events in England and Wales tend to start at 9am while in Scotland and Ireland, they usually kick-off a little later at 9.30am. junior parkrun events are held on Sundays, are for 4-14 year olds and their families. Before you attend, it's worth checking your chosen parkrun's unique website for further information. Occasionally events are cancelled due to adverse weather or the location being used for something else.
What to wear
The beauty of parkrun is you can wear whatever you like. That said, it's advisable to dress in comfortable, breathable attire and to choose well-fitting footwear; after all, you want to minimise the chances of a blister. In colder weather, you'll probably want more layers, as well as a hat and gloves.
Arrival
If it's your first time at parkrun, it's a good idea to show up around 15 minutes before the start, so you have the chance to listen to the briefing that takes place for new participants. It's a great way to familiarise yourself with the event and ask any questions you may have – you might even meet someone new too! Plus, you can soak in the parkrun atmosphere and chat with fellow participants.
Stay hydrated
Proper hydration is essential for any physical activity as you can lose a lot of fluids through sweating. If you're looking for a specialist hydration drink, why not try iPRO, another parkrun supporter, who produce low-sugar varieties sweetened with Stevia – a plant extract significantly sweeter than sugar.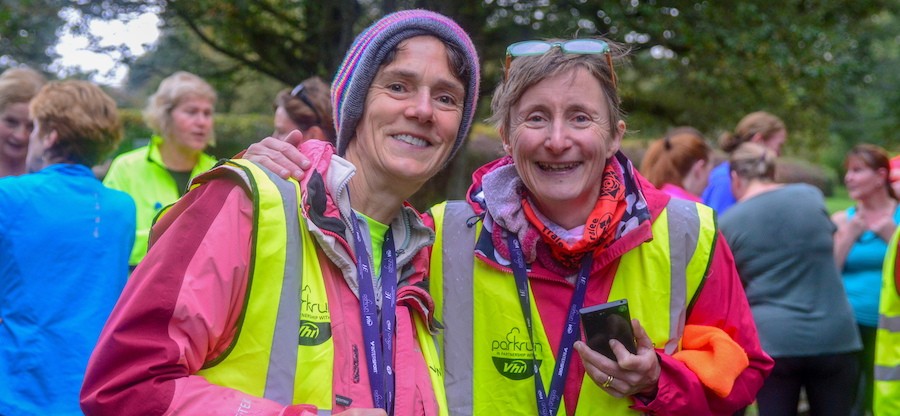 Pace yourself
parkrun events are not races against others but a walk, jog, run, volunteer, spectate, or whatever you want it to be. Everyone is welcome and there is no pressure to run or walk the whole course, you can come along and watch, complete a lap or two, or finish the whole 5k, there are also loads of opportunities to volunteer. It's a great place to focus on enjoying the experience!
Listen to your body
Pay attention to your body during parkrun. If you feel any discomfort or pain, slow down. Pushing too hard may lead to injuries or burnout. Remember, you don't have to finish parkrun – nobody will judge you for stopping on your own terms – and if you do finish, it's better to feel strong and motivated than exhausted and discouraged.
Be realistic
If you're just starting out or returning after a break, remember that progress takes time. Instead of fixating on achieving a specific time, focus on gradually improving your personal best. Set realistic goals that challenge you without overwhelming you and celebrate each milestone along the way, whether it's completing your first parkrun or achieving a new personal record.
At the finish line
When you cross the finish line, keep moving through the funnel and stay in order. At this point, you'll be given a barcoded finish position token which should be taken to one of the volunteers using a handheld scanner. They will scan both your barcode and the parkrun barcode and you will later receive a time.
Stay for the post-parkrun gathering
After walking, jogging, running, or volunteering your way around parkrun, stick around for the post-event gathering where participants often socialise over coffee, share stories, and celebrate their achievements. It's a great opportunity to connect with like-minded individuals, to make new friends and feel ever closer to the growing parkrun community.